Please click "download now" for you to get the application on your phone:
DOWNLOAD NOW
When prompted, click on "Trust" during installation.
Made brighter by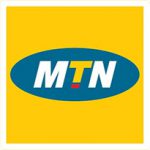 Enjoy ayoba at no data cost on MTN (Keep your internet switched on!)
With ayoba you can: Send and receive text messages, photos, videos, files and voice notes. Enjoy our channels to give you the latest on music, soccer, fashion and much more. Also enjoy many free games on ayoba.